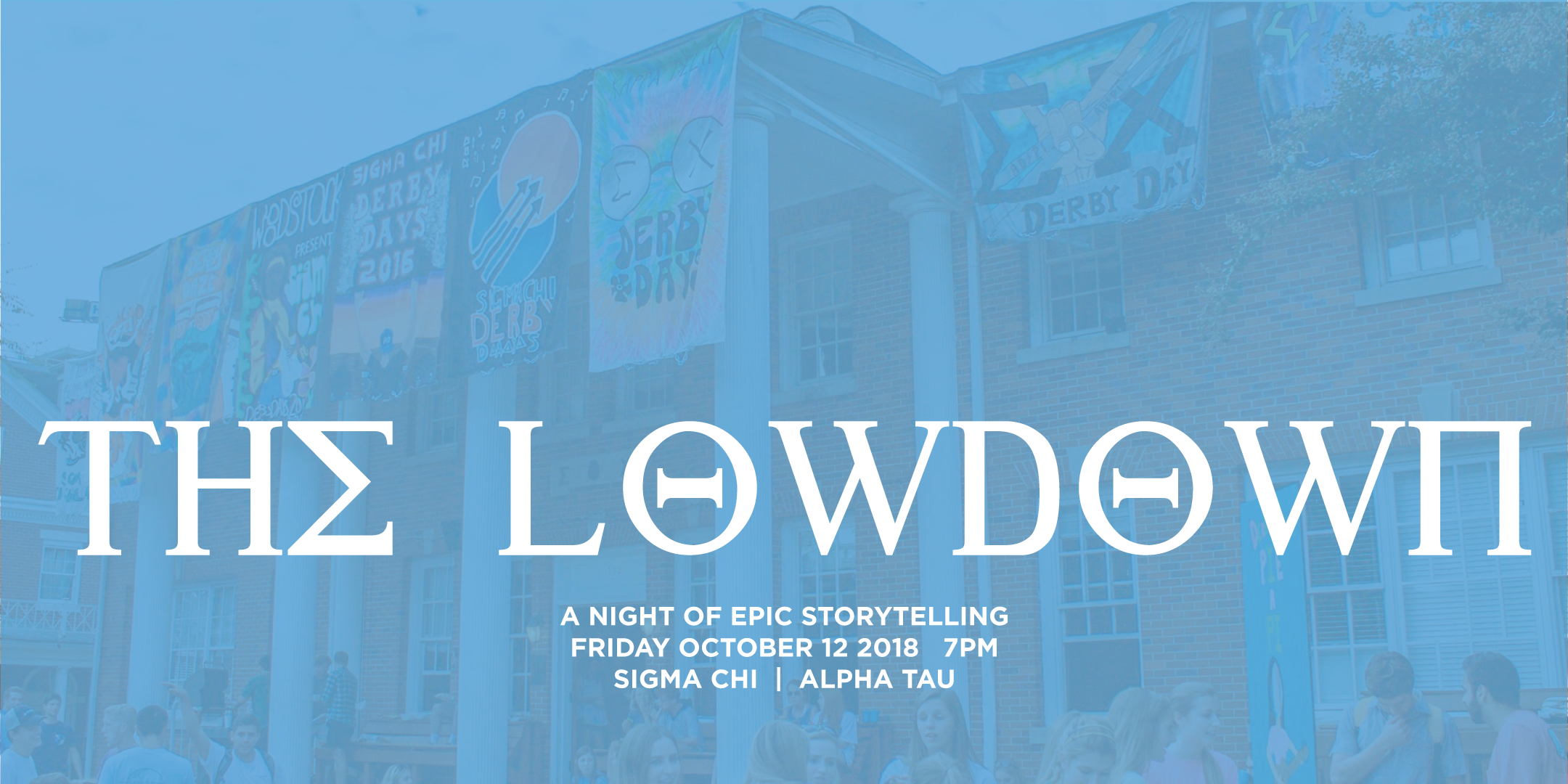 The third installment of "The Lowdown", a night of epic story telling, returns this Fall on Friday October 12th.
The Lowdown give brothers from all generations an opportunity to tell the best chapter stories from over the years. This is a private, closed-door event built for alumni and actives to share their most ridiculous and memborable stories.
We'll begin the night with BBQ, drinks, and socializing at 7:00 pm. At 8:00 pm, a roster of hand selected story tellers will recount their tales. We want to hear your stories, so see the link below to submit your idea.
This event is limited to the first 100 tickets. We've allocated 70 alumni tickets and 30 student tickets for the current actives. The event takes place at The Chi Bag. It's an incredible chance to connect with old and new friends, and to see the latest repairs and renovations.
Submit your best chapter story here: https://goo.gl/forms/xM8zWCbXoELIS4KH3
Alumni Early Bird Tickets are $50 through September 30th
Alumni Regular Price Tickets are $75 starting October 1st
Students attend for free
Click here to get your tickets